Announcements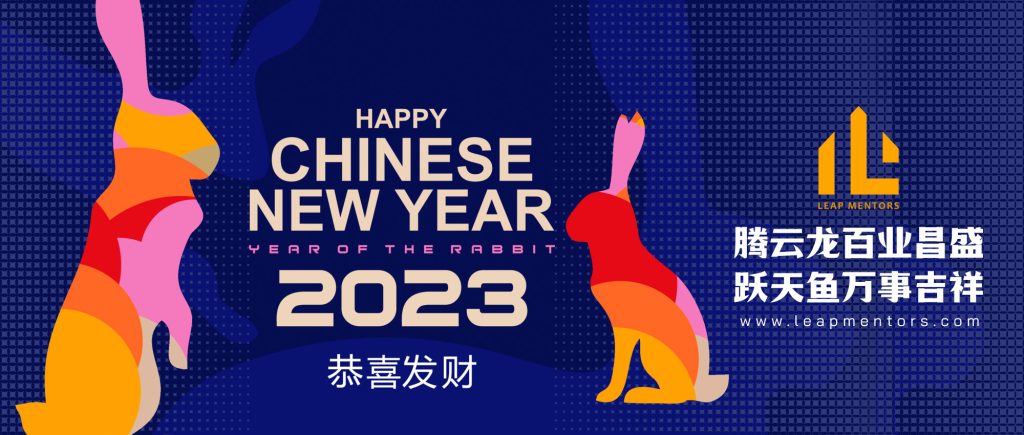 Happy Chinese New Year 2023
It has been three years since the global economy was affected by the outbreak of the epidemic in the year 2020. Quite a number of the businesses are facing extremely severe challenges during this period, and many of them have no choice but to downsize or even wind down their businesses, including those who have been operating for decades, coming to a halt.
In the past cases that we have undertaken, some of our clients are also struggling to survive. Yes, not emphasis on profit gaining solely, but to survive in the first place, and grab a chance to start afresh. Fortunately, none of our clients are facing difficulty to continue the operation; On the contrary, their awareness on re-organizing the business and administration, make use of the opportunities and periods during the epidemic to re-position the company and plan for their unique market, leading to their survival in this crisis.
Leap Mentors Resource, providing all necessary and professional consulting services, and participates directly in the reformation of analysis and transformation, assisting enterprises to promote effective management, cost supervision and business expansion, so that in the past three years, our clients not only survive smoothly during the crisis, but further broaden their understanding, resulting in better control on their own business. Among them, "putting the right people in the right positions" and creating a more performant and tacit team have been important decisions in the past three years.
2023 has already begun, and now is the important period for enterprises to start afresh from the experience by setting the things right. We will continue to provide professional and customized consulting services to Malaysia SMEs in 2023. Our consultant team will exert more powerful ability and enthusiasm to move towards success together with you.
Wishing you and your business prosperity and success in 2023.